I recently put my condo on the market. Before I did, I hired a stager.
I was a little afraid to do so. I can always tell when I visit a staged house. It doesn't feel real; it feels...staged.
So how did they do?
Well, first of all, they put wagon wheels on the wall: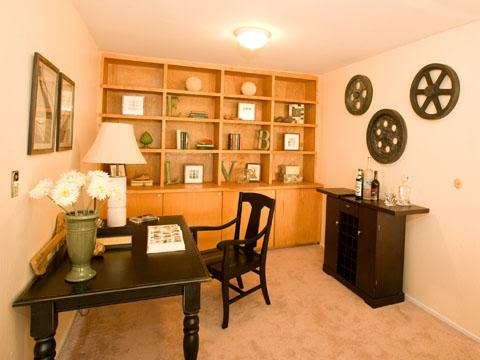 Apparently, you should want to live in this condo once you've had a long, dusty day heading out west with the rest of the pioneers.
Also, and you can't see it very well, but there's a gigantic wooden key behind the vase on the left. What exactly does this key unlock--the place where the good staging furniture is kept?
There are also, on the dining room wall, gigantic cut out wooden pieces in the shape of utensils: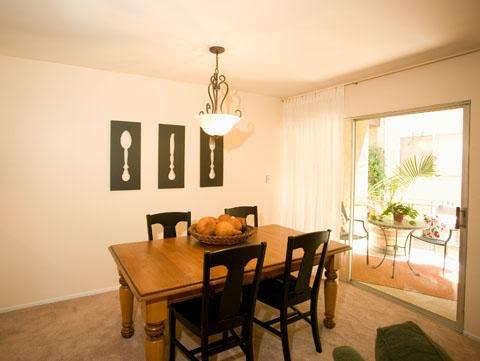 I'd feel less weird about it if I had the actual utensils to use. I mean, sometimes I like to take a really big bite of cereal.
That drawer against the living room wall is actually mine: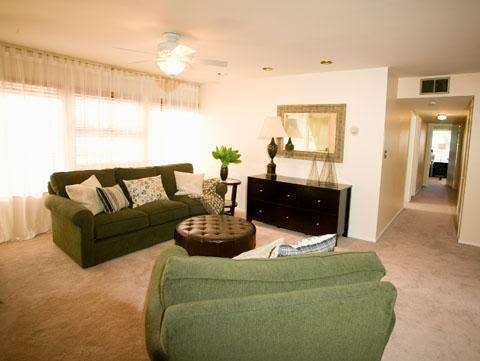 The stager dragged it out of my bedroom. It holds my clothes, which are still in it. I wondered if any prospective buyer opened a drawer and got an eyeful of my underwear and socks.
Also, note that she took the TV out of there. Personally, I think a house without a television is just creepy. But she also took out the bookshelves and books. Without TV or books, what are people supposed to do who live here? Admire the cut out utensils?
Finally, there's this bed:
Nice duvet. Did the country of Ireland get sick and puke all over it? How are you supposed to fall asleep on it--count not only sheep, but also Shepherd's pie? Is the northern part of the bed fighting for home rule? I mean…
...oh wait, the bed is mine too.
Posted by Greg at 06:01 PM on 08/10/09